BOULDERS CLIMBING GYM MADISON
Whether you want to burn calories in your body or just to look for some fun, Boulders Climbing Gym Madison WI can provide you the best of both worlds.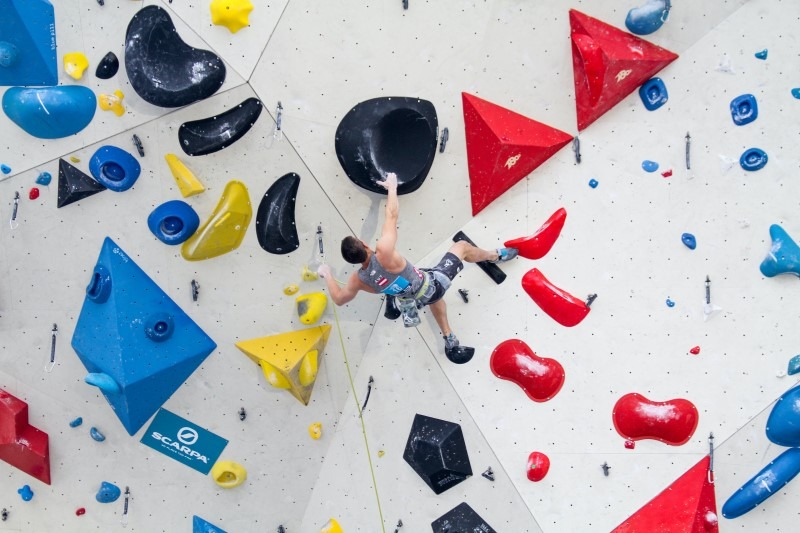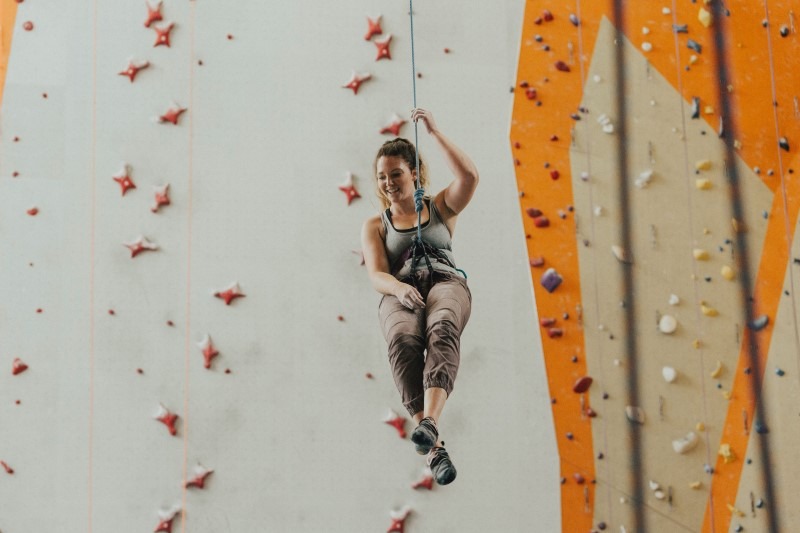 What is Boulders Climbing?
Bouldering is similar to rock climbing but without ropes and harnesses. Using your balance, strength, and technique, you are climbing short but tricky bouldering problems, either a route or sequence of moves, with just climbing shoes and a bag of chalk over safety mats. Bouldering is the most popular form of indoor climbing, and it is a fantastic way to learn, train, and have a good time, especially with your friends or family.
Benefits of Boulders Climbing
Boulders climbing offers a lot of benefits both to physical and mental health, such as:
Full Body Workout

Bouldering will make each muscle group in your body function, and it is a great cardiovascular workout. You can burn calories at the same rate as high-intensity exercises like resistance workouts and spinning. However, unlike other cardiovascular exercises, bouldering combines aerobic exercise with muscle building, so you get a full-body workout when you climb.

Enhance Strength

Bouldering not only improves your upper body but also enhances your core strength and legs. This form of training requires a lot of strength which helps you improve your body's strength by climbing bouldering problems.

Improve Balance and Coordination

Aside from the benefits of bouldering for your muscles and heart, it also improves balance, motor skills, and coordination. Boulder climbing requires thorough coordination, stamina, and balance to navigate hands and footholds on the wall. You have to concentrate on your breathing and your core muscles. In other words, bouldering is a full-body exercise that enhances power from your head to toe.

Relieve Symptoms of Depression

The mental aspects of climbing, such as focus, planning, and decision-making, can boost your overall mental function. Some studies show that intense exercise, like bouldering, can reduce the symptoms of depression, enhance coping skills, and lessen anxiety. Climbers benefit a lot mentally because it increases their mental focus, making them feel more in control of their results as they work their way through the difficulties of the climb.

Excellent Mental Stimulation

Some exercises and activities, such as jogging around your block or running on the treadmill, can make you feel bored after doing them for a long time. But with boulders climbing, you will experience incredible mental stimulation and challenge that you will surely love. You will have to engage in a problem-solving and mind-body connection, which can improve your mental function. So, if you want to have some fun while improving your physical condition, bouldering is ideal for you.
Boulder climbing is just one of the activities that can help you improve your physical and mental health. At Boulders Climbing Gym Madison Wisconsin, you can have an amazing bouldering experience as we are committed to constant improvement to achieve excellence in health and safety procedures. We employ professionals who are experts and well-experienced in the activities they are supervising to ensure they have the necessary skills to determine safety concerns before they happen. Training and instruction on all activities are provided to ensure you can completely enjoy the experience, and we are equipped with the safety measurements of using all activities safely.
Boulders Climbing Gym Madison offers programs and classes for bouldering. If you want to learn more or like structured programs, our trainers tailored courses and programs ideal for your capacity. We are fully equipped with proper and safety equipment to ensure that our clients are safe while doing the activity, as bouldering is an intense exercise and has a high risk of injuries.
Contact Boulders Climbing Gym Madison today to learn more about bouldering!